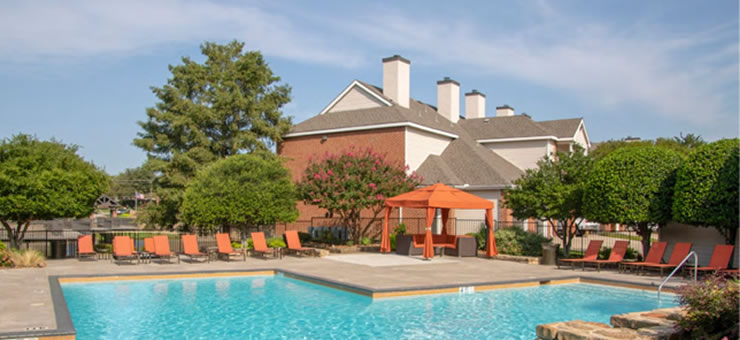 Ashford Apartments is 264-unit apartment complex located in Carrollton, Texas offering tenants a beautiful private lake in park-like surroundings set on 19.41 acres. Ashford provided a compelling opportunity to acquire a Class B, value-add property with below market rents allowing room to grow rents organically, through improved management and unit/amenity renovation. Renovations/additions include:
• New exterior paint.
• Higher grade amenities, such as granite or quartz countertops.
• Addition of a dog park.
• Addition of outdoor workout spaces.
• Addition of backyards to individual units.
In addition to the tremendous upside in rents offered by renovations, Ashford Apartments is in an excellent suburban location providing easy access to major employment hubs in the Dallas-Fort Worth metro, including the 190 Corridor (10 minutes), Platinum Corridor (10 minutes), City Line (20 minutes), the Telecom Corridor (20 minutes), Downtown Dallas (30 minutes) and DFW International Airport (20 minutes).