Industrial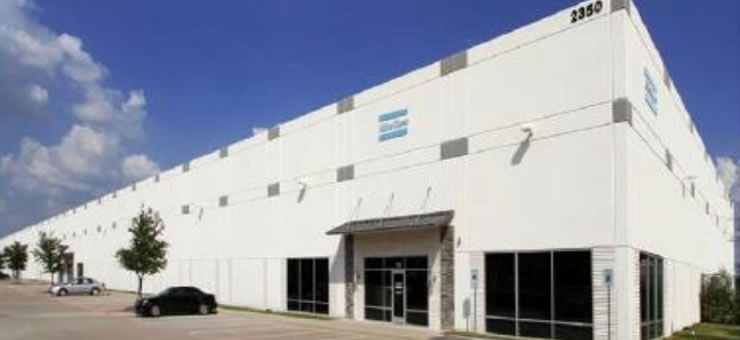 Investment Highlights
Dallas / Houston / Okahoma City
Built Between 1966 – 2008
Invested in 2017
142 Tenants
35 Buildings
2.1 MSF
Investment summary
This was a unique opportunity to invest in a critical mass of functional industrial buildings in geographically diverse locations at a below replacement cost basis. The Portfolio of stabilized institutional quality assets totals over 2.1 million square feet.
The buildings are situated in infill locations with high barriers to entry. Investors can expect an increasing demand for industrial real estate due to the location of the assets and the strong economic indicators in their respective markets. Additionally, the short supply of available tracts of land suitable for shallow bay industrial development limits development of industrial properties in infill locations and will continue to provide upward pressure on rental rates in these markets. The aggregation of these three portfolios provides a broad diversification of tenants (142 tenants), markets and assets.
The Houston Industrial Portfolio consists of nineteen distribution buildings totaling 1,038,243 SF located in the Northeast, Northwest, South, and Southwest Houston industrial submarkets. The strategic, infill locations of the properties provides excellent access to Houston's major thoroughfares while capitalizing on the robust fundamentals of the top industrial submarkets in Houston. The portfolio is currently 93.98% leased to a diverse group of tenants with a longstanding history of stable occupancy and tremendous NOI growth. Per the second quarter CoStar Industrial Report, the Houston industrial market contains 586 MM SF with a vacancy rate of 5.6%.
The Dallas Industrial Portfolio consists of seven buildings totaling 504,155 SF located in the South Stemmons, West Brookhollow, North Stemmons/Valwood, and NE Dallas industrial submarkets. The portfolio is evenly distributed amongst Dallas' highest trafficked arteries including I-35, I-635, and President George Bush Turnpike. The buildings are currently 81.39% leased, providing a value-add component to the opportunity through the lease up of existing vacancies, coupled with contractual rent bumps. Per the second quarter CoStar Industrial Report, the Dallas industrial market contains 864 MM SF with a vacancy rate of 6.5%.
The Oklahoma City Industrial Portfolio consists of nine buildings totaling 568,551 SF located in the Southwest Industrial Submarket. The configuration and condition of the assets allow for flexible leasing opportunities across a broad spectrum of tenant types. Contractual annual rent bumps and staggered lease expirations provide stability and opportunity for income growth. The portfolio is currently 92.58% occupied to a tenant base serving a variety of industries in the Oklahoma City market. Per the second quarter CoStar Industrial Report, the Oklahoma City industrial market contains 119 MM SF with a vacancy rate of 3.8%.million