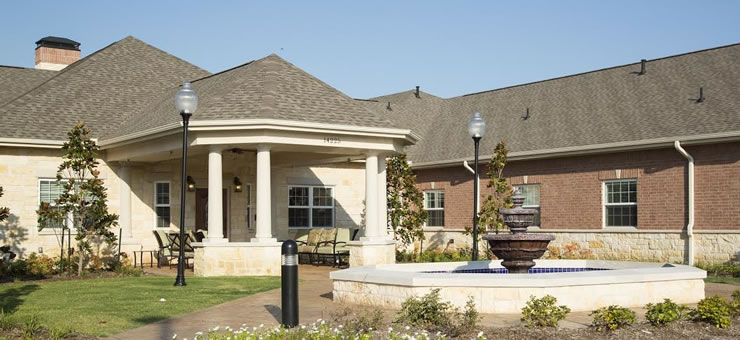 This project is the development of a 46-bed Alzheimer's facility located in Clear Lake area of Houston, TX. The property will be located on the east side of Crescent Landing Drive just south of Clear Lake City Boulevard in the Clear Lake portion of the City of Houston. Clear Lake is located in the southeast portion of the City of Houston. It is a well-established area that has continued to experience strong growth over the past several decades. The site is located in Clear Lake City proper. Clear Lake City is a master planned community that was established in 1963 and was in the Houston Extraterritorial Jurisdiction before being annexed by the City of Houston in 1977. Clear Lake was one of the original suburbs in southeast Houston and its rapid development and growth is largely attributed to the Johnson Space Center, Ellington Airport, and the numerous recreational opportunities associated with the region. The city contains various residential neighborhoods including Bay Forest, Bay Oaks, Clear Lake Forest, Northfork, and Pinebrook. The amenities in the area create a solid economic base that bring prestige to the area and fuel significant residential and commercial growth. This growth is illustrated by a Year 2009 population of 220,000, representing a 20% increase over Year 2000. The affluence of the area is demonstrated by its 2009 Median Household Income of $76,000, approximately 35% greater than the Median Household Income of Harris County as a whole.
This project was begun in June of 2011, was completed in March of 2012, and is currently in lease-up. LaSalle believes they will produce a 15% – 20% IRR for the investors in this property.
We were attracted to this project due to the strong track record of our partner, The Lasalle Group. LaSalle develops, builds and manages specialized assisted living facilities for people with Alzheimer's disease and other forms of memory impairment, and is solely focused on this niche. LaSalle's track record has provided for consistent success with Alzheimer's properties, maintaining occupancy levels close to 90 percent for all stabilized properties. LaSalle believes they will produce a 15%-20% IRR for the investors in this property.
This, the seventh memory care facility investment sponsored by Silverado, is being developed in a highly favorable supply/demand market. Specific to this project, Clear Lake had an actual supply of 75 beds with a total projected need by LaSalle of 555 beds. This translated to the market being underserved by more than a seven to one ratio and provided for an excellent investment opportunity. We believe, based upon LaSalle's projections that the opportunity to invest with a proven development partner, with whom we have had success in the past, in a market that is underserved provides the opportunity to create a successful investment opportunity for our investors.