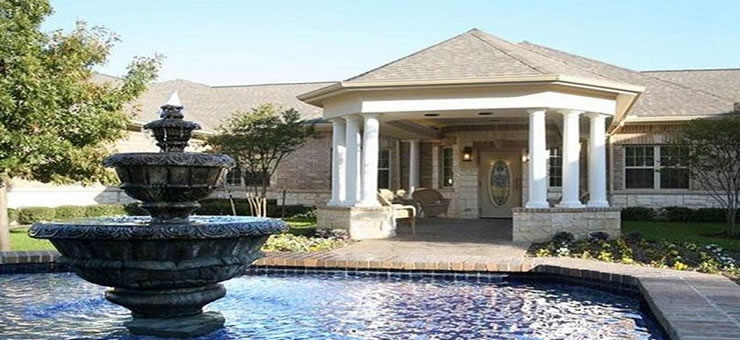 This This project is the development of a 46-bed Alzheimer's facility located on the south side of Cypresswood Drive at Wimbledon Forest Drive in the Champions area of the northwest suburbs of Houston. This area was one of the original suburbs in northwest Houston and its rapid development and growth began in the 1950's when FM 1960 was widened and when Champions Golf Club opened. Subsequently, FM 1960 has become a major retail and light office corridor and Champions Golf Club has become a premier golf club; hosting prestigious tournaments such as the Ryder Cup, U.S. Open, and Tour Championship. These two amenities created a solid base that put the area on the map and led to both significant residential and commercial growth in the area. The area continued to grow as a result of the strong school systems, creation of parks, continued development of FM 1960, and overall upscale name and feel to the area. The area's continued growth is illustrated by a Year 2009 population of 235,000, representing a 30% increase over Year 2000. The affluence of the area is demonstrated by its 2009 Median Household Income of $73,000, roughly 35% greater than Median Household Income of Harris County as a whole.
This This project was begun in May of 2010, was completed in March of 2011, has reached stabilized occupancy, and was refinanced in December of 2012. At the time of the refinance investors had received a multiple of 1.42 times on their original equity and continue to receive consistent cash flow distributions going forward.
We were attracted to this project due to the strong track record of our partner, The Lasalle Group. LaSalle develops, builds and manages specialized assisted living facilities for people with Alzheimer's disease and other forms of memory impairment, and is solely focused on this niche. LaSalle's track record has provided for consistent success with Alzheimer's properties, maintaining occupancy levels close to 90 percent for all stabilized properties. LaSalle believes they will produce a 15%-20% IRR for the investors in this property.
This, the fifth investment sponsored by Silverado, is being developed in a highly favorable supply/demand market. Specific to this project, Cypresswood had an actual supply of 174 beds with a total projected need by LaSalle of 631 beds. This translated to the market being underserved by around a four to one ratio and provided for an excellent investment opportunity. We believe, based upon LaSalle's projections that the opportunity to invest with a proven development partner, with whom we have had success in the past, in a market that is underserved provides the opportunity to create a successful investment opportunity for our investors.