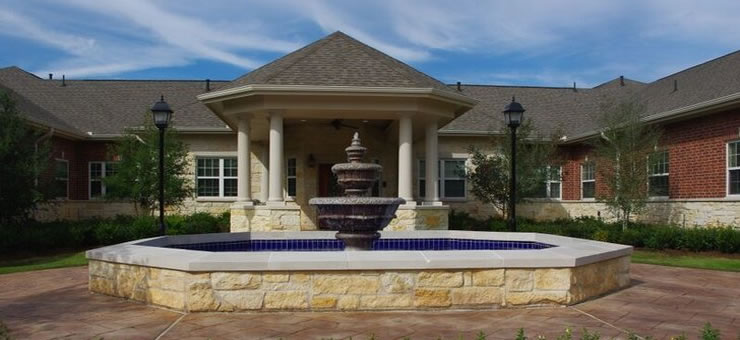 This project is the development of a 46-bed Alzheimer's facility located in Meyerland, TX. The property is located at the northwest corner of West Bellfort Avenue and Meyer Forest Drive. The site is located 1 mile from Meyerland Plaza, a highly trafficked shopping center; 1.5 miles from Bellaire, and 1.3 miles from Braeswood, both upscale communities in Houston. The site is also located close to four major employment centers: the Texas Medical Center (4 miles), Uptown/Galleria business centers (5 miles), Greenway Plaza business center (4 miles), and the Houston CBD (7 miles).
This project was begun in September of 2011, was completed in June of 2012, and is currently in lease-up. LaSalle believes they will produce a 15% – 20% IRR for the investors in this property.
We were attracted to this project due to the strong track record of our partner, The Lasalle Group. LaSalle develops, builds and manages specialized assisted living facilities for people with Alzheimer's disease and other forms of memory impairment, and is solely focused on this niche. LaSalle's track record has provided for consistent success with Alzheimer's properties, maintaining occupancy levels close to 90 percent for all stabilized properties. LaSalle believes they will produce a 15%-20% IRR for the investors in this property.
This, the eighth investment sponsored by Silverado, is being developed in a highly favorable supply/demand market. Specific to this project, Meyerland had an actual supply of 278 beds with a total projected need by LaSalle of 1,651 beds. This translated to the market being underserved by almost a six to one ratio and provided for an enormous investment opportunity. We believe, based upon LaSalle's projections that the opportunity to invest with a proven development partner, with whom we have had success in the past, in a market that is underserved provides the opportunity to create a successful investment opportunity for our investors.