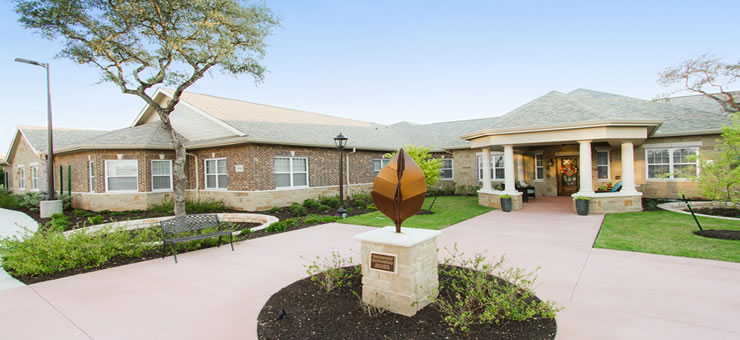 This project is the development of a 46-bed Alzheimer's facility located within the Master Planned Community of Riverstone, in the suburban Sugar Land / Missouri City area of Southwest Houston, TX. The Sugarland / Missouri Area is one of the fastest growing communities in Texas having grown more than 150% in the last decade. The area boasts a current populations of nearly 100,000, a median family income above $110,000 and a median home price of over $270,000.Sugar Land and Missouri City are located in Fort Bend County, which is ranked the fastest growing county in Greater Houston, and the number 1 in employment growth in the U.S. Additional accolades for the community include: in 2006 CNN/Money Magazine ranked Sugar Land third on its list of the 100 Best Cities to live in the United States; in 2007, CQ ranked Sugar Land 5th on its list of Safest Cities in the United States; and in 2008, Forbes.com selected Sugar Land as one of the three Houston-area "Top Suburbs to Live Well".
This project was begun in March of 2010, was completed in December of 2010, and is currently in lease-up. LaSalle believes they will produce a 15% – 20% IRR for the investors in this property.
We were attracted to this project due to the strong track record of our partner, The Lasalle Group. LaSalle develops, builds and manages specialized assisted living facilities for people with Alzheimer's disease and other forms of memory impairment, and is solely focused on this niche. LaSalle's track record has provided for consistent success with Alzheimer's properties, maintaining occupancy levels close to 90 percent for all stabilized properties. LaSalle believes they will produce a 15%-20% IRR for the investors in this property.
This, the fourth investment sponsored by Silverado, is being developed in a highly favorable supply/demand market. Specific to this project, The Sugar Land / Missouri City Area had an actual supply of 116 beds with a total projected need by LaSalle of 471 beds. This translated to the market being underserved by around a four to one ratio and provided for an excellent investment opportunity. We believe, based upon LaSalle's projections that the opportunity to invest with a proven development partner, with whom we have had success in the past, in a market that is underserved provides the opportunity to create a successful investment opportunity for our investors.