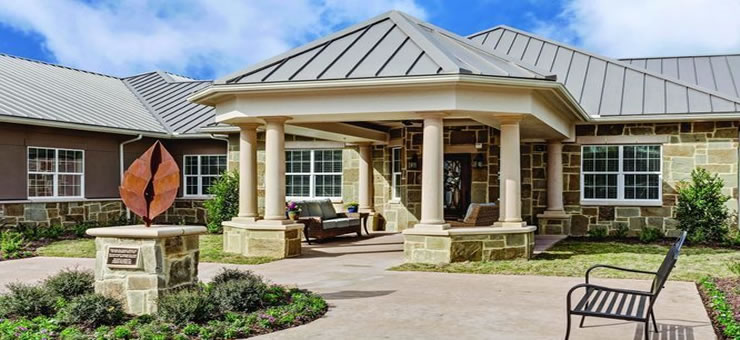 This project is the development of a 46-bed Alzheimer's facility located on Satellite Boulevard in Sugarloaf, GA. Sugarloaf is an increasingly more affluent and developed suburb of Atlanta. It lies immediately to the east of Johns Creek, GA and southwest of Suwanee, GA. The four cities of Duluth, Johns Creek, Alpharetta and Suwanee make up the core area of the wealthier Atlanta area suburbs. The population within the city of Duluth was 26,668 at the 2010 census, making it the second most populous city in Gwinnett County. The population of Duluth, including the surrounding unincorporated areas that are considered part of "Sugarloaf" was 99,867 as of 2010. Median family income was $71,883 and the median home price was $228,938 as of 2010. According to Forbes magazine, Duluth ranks 26th in the nation as America's Best Places to Move, and it was also named the Best Affordable Suburb in Georgia by Business Week magazine. The site is located approximately 3 miles east of downtown Duluth in a developed area that has retail, medical offices, office and industrial parks, a high school, apartments and single-family homes all within one mile of the site. The site also sits between two major regional malls and there are two large hospitals located within five miles of this site.
This project was begun in April of 2012, and is currently in development. LaSalle believes they will produce a 15%-20% IRR for the investors in this property.
We were attracted to this project due to the strong track record of our partner, The Lasalle Group. LaSalle develops, builds and manages specialized assisted living facilities for people with Alzheimer's disease and other forms of memory impairment, and is solely focused on this niche. LaSalle's track record has provided for consistent success with Alzheimer's properties, maintaining occupancy levels close to 90 percent for all stabilized properties. LaSalle believes they will produce a 15%-20% IRR for the investors in this property.
This, the eleventh memory care facility investment sponsored by Silverado, is being developed in a highly favorable supply/demand market. Specific to this project, Sugarloaf had an actual supply of 57 beds with a total projected need by LaSalle of 465 beds. This translated to the market being underserved by more than an eight to one ratio and provided for an excellent investment opportunity. We believe, based upon LaSalle's projections that the opportunity to invest with a proven development partner, with whom we have had success in the past, in a market that is underserved provides the opportunity to create a successful investment opportunity for our investors.