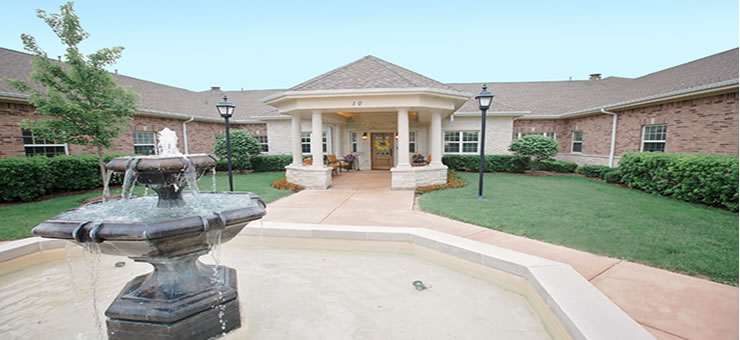 This project is the development of a 46-bed Alzheimer's facility located on the south side of SW 104th Street, approximately 800 feet west of Pennsylvania Avenue. This portion of Oklahoma City is well established and contains a nice mix of residential, business, retail and leisure uses including several golf courses. It is also located on a major thoroughfare in the submarket. The property is located about 12 miles south of downtown Oklahoma City and about 14 miles north of Norman. The project and site will benefit from the very strong demographics of the Oklahoma City area and the accessible central location within the submarket, providing very good visibility and awareness for the project.
This project was begun in March of 2014, and is currently in development. LaSalle believes they will produce a 15% – 20% IRR for the investors in this property.
We were attracted to this project due to the strong track record of our partner, with whom we had teamed up with on nineteen previous Alzheimer's projects. Our development partner's track record has provided for consistent success with Alzheimer's properties, maintaining occupancy levels close to 90 percent for all stabilized properties.
This, the twentieth memory care facility investment sponsored by Silverado, is being developed in a highly favorable supply/demand market. Specific to this project, Georgetown had an actual supply of 148 beds with a total projected need by LaSalle of 799 beds. This translated to the market being underserved by around a five to one ratio and provided for an excellent investment opportunity. We believe, based upon LaSalle's projections that the opportunity to invest with a proven development partner, with whom we have had success in the past, in a market that is underserved provides the opportunity to create a successful investment opportunity for our investors.