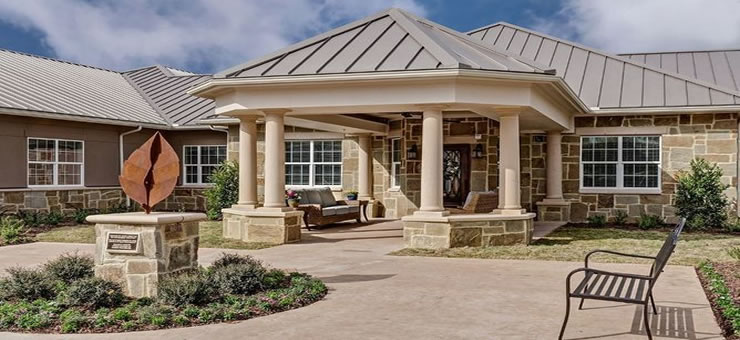 This project is the development of an improved 52‐bed memory care facility design. The site is located in the Westover Hills area of San Antonio, Texas at the northwest corner of Military Drive and Rogers Road within a light medical and medical office development. The site is less than a quarter mile from Highway 151, providing great access throughout the area. The site benefits from its central, interior location within the overall Westover Hills trade area, which consists of Westover Hills, Alamo Ranch, and Del Webb, and will be able to draw from all these areas. Its proximity to the Westover Medical Park is a great benefit, as it is comprised of an acute care hospital, light medical buildings, and medical office space. The residential look of the Autumn Leaves community will fit in very well with the surrounding uses while the accessible and visible location will provide great awareness and proper setting for the community.
This project was begun in July of 2014, and is currently in development. LaSalle believes they will produce a 15% – 20% IRR for the investors in this property.
We were attracted to this project due to the strong track record of our partner, with whom we had teamed up with on twenty previous Alzheimer's projects. Our development partner's track record has provided for consistent success with Alzheimer's properties, maintaining occupancy levels close to 90 percent for all stabilized properties.
This, the twenty-second memory care facility investment sponsored by Silverado, is being developed in a highly favorable supply/demand market. Specific to this project, Westover Hills had an actual supply of 213 beds with a total projected need by LaSalle of 783 beds. This translated to the market being underserved by around a four to one ratio and provided for an excellent investment opportunity. We believe, based upon LaSalle's projections that the opportunity to invest with a proven development partner, with whom we have had success in the past, in a market that is underserved provides the opportunity to create a successful investment opportunity for our investors.