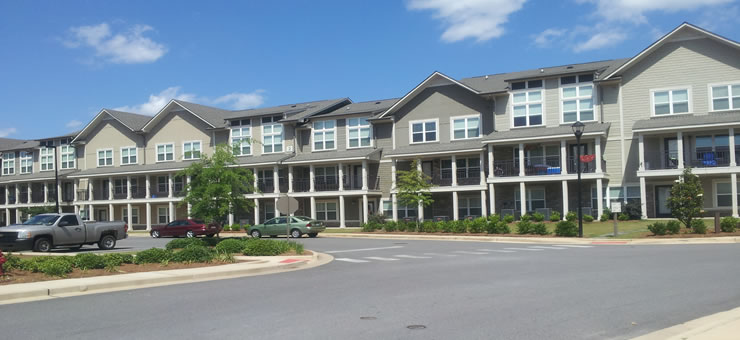 This project is the development of a 46-bed Alzheimer's facility that fronts Montfair Boulevard, and is located approximately 300 yards north of the intersection of Montfair Boulevard and the Woodlands Parkway. The hard corner of The Woodlands Parkway and FM 2978 is the heart of the Terramount Section of the Village of Sterling Ridge, one of the more than a dozen communities master-planned by The Woodlands Development Corporation. Sterling Ridge encompasses the residential neighborhoods of Terramount & Montfair, Sterling Ridge Shopping Center, Terramount Shopping Center, The Woodlands Country Club's Player Course, Interfaith Center, The Woodlands Express Park & Ride, several parks, and multiple Conroe ISD schools. The average list price of single family residences in these neighborhoods is roughly $217,000. The Woodlands is a long established, prestigious community of upper-middle class demographics that is currently redefining itself as its own municipality. The area is strategically located with many connections to the surrounding areas.
This project was begun in October of 2009, was completed in August of 2010, and is currently in lease-up.
We were attracted to this project due to the strong track record of our partner, The Lasalle Group. LaSalle develops, builds and manages specialized assisted living facilities for people with Alzheimer's disease and other forms of memory impairment, and is solely focused on this niche. LaSalle's track record has provided for consistent success with Alzheimer's properties, maintaining occupancy levels close to 90 percent for all stabilized properties. LaSalle believes they will produce a 15%-20% IRR for the investors in this property.
This, the third memory care facility investment sponsored by Silverado, is being developed in a highly favorable supply/demand market. Specific to this project, The Woodlands had an actual supply of 70 beds with a total projected need by LaSalle of 473 beds. This translated to the market being underserved by around a seven to one ratio and provided for an attractive investment opportunity.