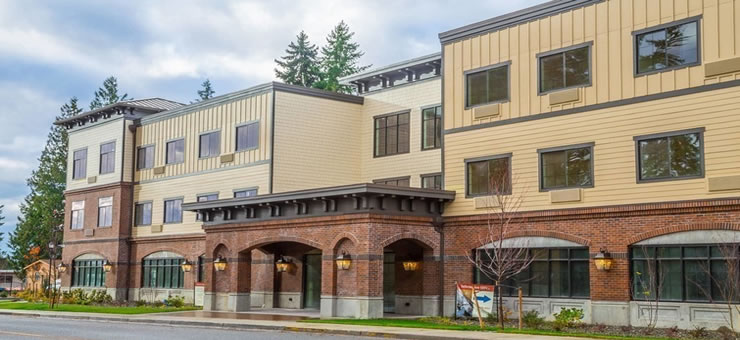 This project is the development of a multi-story 80-bed Alzheimer's facility located in Edmonds, WA. We were attracted to this project because of the strong track record of our partner, high barriers to entry in the market, strong demographics as it relates to senior housing, and high traffic counts on an a great infill location.
A couple of years ago our partner began to notice a large unmet memory care demand in urban areas of the western United States. These high barrier to entry markets have not been penetrated consistently with new memory care buildings to meet the growing demand, in large part due to the land needs of the traditional approach to memory care (a single story building). It is next to impossible to find several flat acres in these infill urban markets to put a single story building; however, there are multiple opportunities to find sites that are approximately one to one and a half acres that are ripe for development or re-development. Purchasing a single acre makes a multi-story model financially feasible given the higher prices per acre paid in these infill urban markets.
So, faced with seemingly unlimited opportunity to capture additional memory care market share in these urban markets, our partner set out to design a model where the building footprint will fit on a single acre. The multi-story memory care model being developed in Edmonds, WA is a result of those efforts. The design process has included consulting with various industry professionals, such as Architects, Operators and Marketers, with experience in multi-story memory care operations.