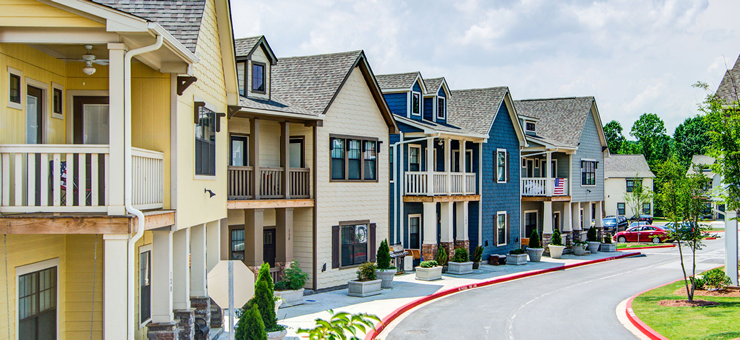 The student housing project at Colorado State University is one of five projects in Aspen Heights Fund (2014), LP a partnership in which Silverado invested with Aspen Heights. This is the development of a 712 bed cottage-style student housing development in Fort Collins, CO. It is a 31 acre site and is less than three miles from the Colorado State University campus.
Colorado State University has mirrored national trends in higher education, experiencing significant enrollment growth over the past decade, especially among undergraduate students. As in other markets across the country, this increase in enrollment has outpaced development of off-campus housing. Over the past ten years, undergraduate enrollment has increased by 2,401 students (12%), while only 601 off-campus beds have been delivered in the market. Pe rformance by student housing properties in the Fort Collins area have set a strong precedent for development of the subject property. Other student housing projects have maintained 98-100% occupancy over the last two years, despite an average age of over 10 years. Healthy enrollment growth at Colorado State University is expected to continue.
Since 2006, CSU has averaged 1.7% total enrollment AGR, adding an average of 420 students per year.
Enrollment Information
| | |
| --- | --- |
| Undergraduate: | 22,300 |
| Graduate: | 4,435 |
Market Statistics
| | |
| --- | --- |
| Overall Area Occupancy: | 99% |
| Average Rent: | $526 |