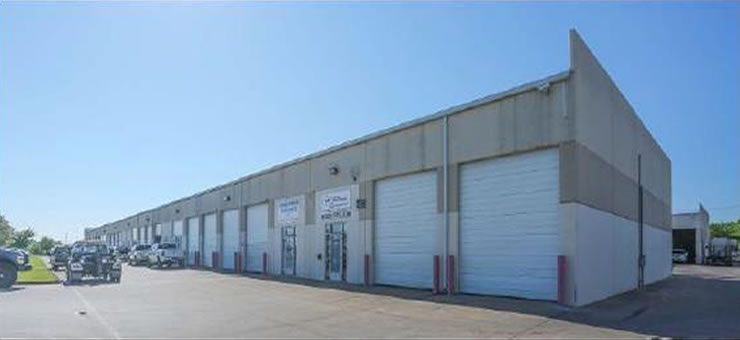 This was a unique opportunity to acquire a two-property portfolio of truck trailer storage with shallow bay industrial. DFW Truck Centers, consisting of Manana (Dallas) and Mark IV (Fort Worth), are a 2-property, truck-center facility and trailer storage portfolio located in Dallas and Fort Worth. The Portfolio includes 5 buildings totaling 135,000 square feet of rentable space, in addition to 468 trailer parking spaces. The buildings are currently 95% leased and the trailer storage is 52% leased. With strategic, well-positioned locations, the Portfolio has excellent access in Dallas via I-35 / Northwest Highway and I-820 / I-35 in Fort Worth.
Investment highlights:
Strong in-place yield with value-add potential via leasing up the vacant trailer storage and pushing rates.
Demand and limited supply for this product, proven by the Portfolio's historical performance.
Minimal capital expenditures providing strong cash-on-cash returns.
Recently-built buildings (2008 / 2009) and institutionally owned.
The trucking industry transports 70% of U.S. freight, which is expected to increase 35% over next 10 years.
Well-located, in-fill industrial markets within Dallas / Fort Worth.