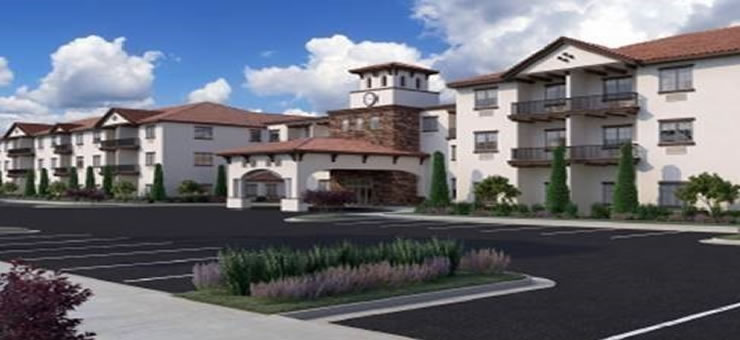 This project is the development of a 151 bed Independent living community and a 70-bed memory care community. The 221-bed combination property is in the growing market of Elk Grove, California, just outside of Sacramento. The facilities will be two separate communities located on one property.
Our partner has been working on the zoning and permitting process for Elk Grove for approximately a year. Like most California markets, licensing requirements for memory care and very strict energy code restrictions for all property types provide considerable hurdles for new development. In addition, the Elk Grove market demands a high price for good sites, has limited properly zoned land, high infrastructure/impact entry fees, and very high-end detailed design requirements and amenities that contribute to the barriers to this market.
Elk Grove is a very well perceived suburb of Sacramento that is experiencing significant growth. The population of the market is very strong at 243,160. The 2017 average household income was $93,965 and the median housing value in the market was $325,930. The median housing value is considered a very conservative metric and there are numerous new significant new residential communities with home prices in the $500,000's to $700,000's.