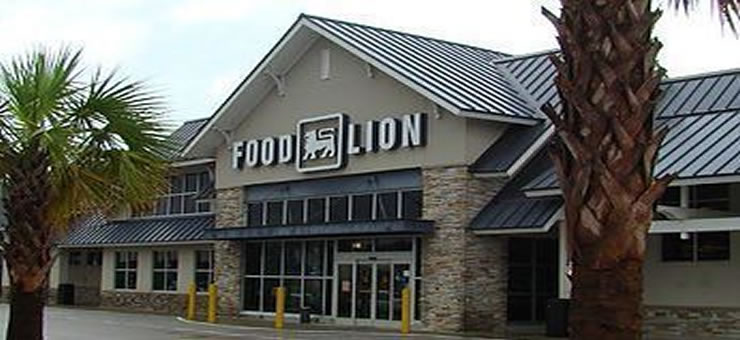 Anchored by a 34,928 square foot Food Lion with strong and growing sales of approximately $350 per square foot, Forestbrook Village comprises a total of 65,000 square feet on 12.5 acres. Food Lion is the leading supermarket in Myrtle Beach with nearly 25 percent market share, and this Food Lion performs well above average. This beautiful 2008 construction center also benefits from tenancy of a solid Family Dollar with sales over $100 per square foot.
The center sits directly off of Highway 501—the major thoroughfare leading to beaches—and Forestbrook Road—a connector road to residential population. The combined traffic counts are approximately 85,000 vehicles per day. The asset is located in Forestbrook—one of the most stable communities in the area and also benefits from an array of housing growth including the connected project Tuscany, a 600 door DR Horton development currently 50 percent built out with completion scheduled for 2015. This growth is reflected in the projected 14 percent growth rate to 3 mile radius ring of +30,000 people with average incomes approaching $60,000.
Although the Food Lion anchored shopping centers in the area enjoy an average occupancy of approximately 92 percent, Forestbrook Village has been mismanaged and is currently only 79 percent occupied despite the centers comparatively superior physical condition. This above market vacancy is a direct result of the assets ownership history and timing of construction.
PMAT will purchase the asset at a basis of approximately 50 percent of the original construction costs. They are a smaller, more entrepreneurial team and the center will benefit from an extremely hands on ownership team that provides for direct involvement from the principals of the company in executing the leasing strategy. They will work in conjunction with a local leasing partner, and plan to hire the former leasing agent at Newmark to benefit from his asset and market experience as well as his catalog of previous deals that a more entrepreneurial owner could have executed at this center. Together, they will approach all existing tenants at similar grocery anchored centers within nearby markets to discuss opportunities for an additional location at Forestbrook Village. They will be also contact tenants in unanchored and inferior anchored centers to provide an opportunity to upgrade their location at incentivized rates.