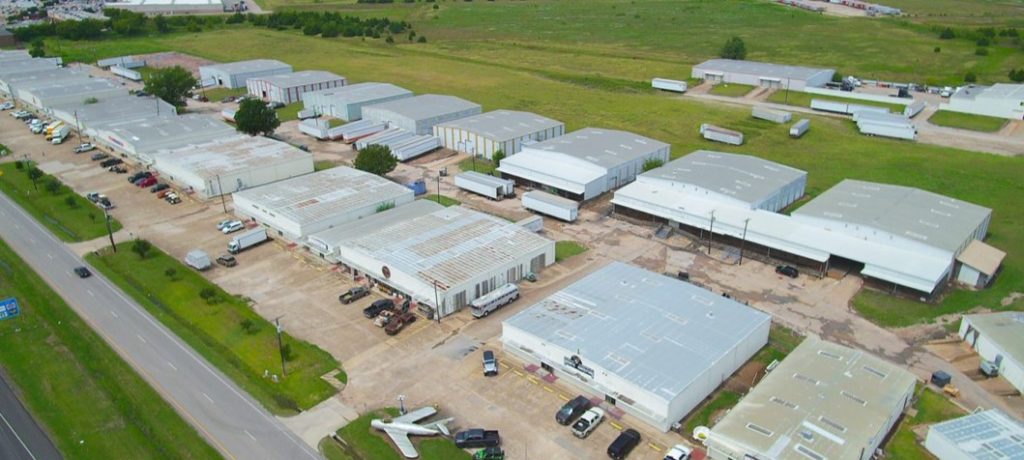 Forney Industrial Park has been family-owned for approximately 20 years, and it is located 23 miles east of Dallas CBD in Forney, Texas.  The industrial park was developed over several years and contains approximately 311,000 total rentable square feet. Comprising 35 suites across 32 buildings, the property is currently 94% leased. An additional 20 acres of undeveloped land provides flexibility for further development or for sales to other developers/users.
With Amazon's 1.08M SF fulfillment center and 200,000 SF distribution center located less than 2 miles from Forney Industrial Park, we firmly believe the property is well situated in a highly-desirable location. The submarket has a high barrier to entry with an overall vacancy of just 0.9% and a 6% annual growth rate (since February 2020).
Silverado should be able to capitalize on the rising tides of an industrial market with several large mixed-used developments in the immediate vicinity that will draw residents, consumers, and other industrial tenants to the area.  In addition, Forney Industrial Park presents an opportunity to capitalize on a property fit for smaller industrial tenants. In the surrounding area, there is little to no available space for smaller tenants.
The primary strategy is to raise rents to market, institutionalize the lease terms (from mod. gross to NNN rents) and implement value-add exterior upgrades.  As a result, we believe we can significantly raise NOI.  Currently, the rent is over $1.00 PSF below market.  We believe we can conservatively raise rents by ~5% per year during the 4-year hold.