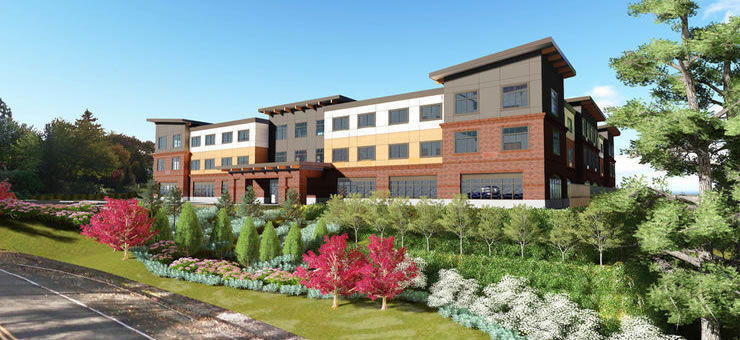 The development of an 80-bed memory care facility located next to Madison House, a 145 unit independent/assisted living community located in Kirkland, WA. This opportunity is a result of the previous acquisition of the Madison House independent living/ assisted living community which had an additional parcel of land.
This property is located directly across the street from the Evergreen Hospital in Kirkland, Washington, which is considered a premier hospital campus. The hospital serves the Upper East Side communities along Lake Washington, including Kirkland, Bothell and Woodinville. The location is A++. The property's proximity to the hospital, I-405, new medical office buildings next door, etc. are nothing short of amazing. The market it serves is among the highest income and highest median home value areas in Washington.
The current occupancy for competitive properties is 96% to 100% occupied. The market population of 65 or over is projected to be 14.81%, or 33,452 individuals, within a 5-mile radius.
The Madison House property along with the hospital will serve as good feeders into the memory care facility. The project is projected to take 18 months to build and an additional 36 months to hit stabilized occupancy. We were attracted to this project due to the strong track record of our partner, who believes they will produce a mid-teens IRR for the investors.