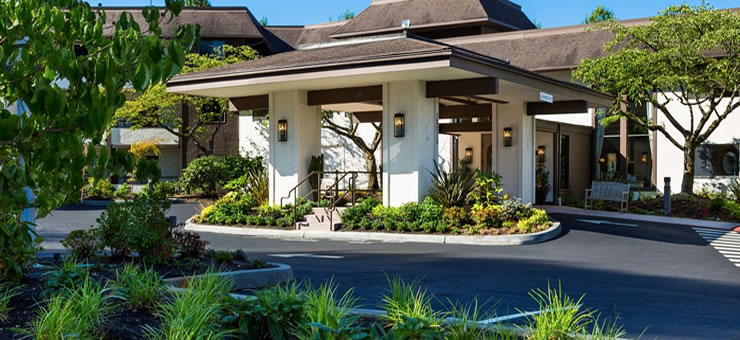 The property is a 145 unit independent/assisted living community located on 6 prime acres. It had been owned and operated by a family since inception that did not have a background in senior housing. As the population of residents has aged, the previous owner did not have the expertise to care for the patients' medical needs and it created an attractive opportunity for a skilled operator to come in and take control.
This property is located directly across the street from the Evergreen Hospital in Kirkland, Washington, which is considered a premier hospital campus. The hospital serves the Upper East Side communities along Lake Washington, including Kirkland, Bothell and Woodinville. The location is A++. The property's proximity to the hospital, I-405, new medical office buildings next door, etc. are nothing short of amazing. The market it serves is among the highest income and highest median home value areas in Washington.
The current occupancy for competitive properties is 96% to 100% occupied. The market population of 65 or over is projected to be 14.81%, or 33,452 individuals, within a 5-mile radius.
The property at the time of purchase in March of 2014 was 64% occupied. The operator planned to acquire the property from the family who was the owner and renovate it. The project is projected to provide cash flow distributions within 12 to 14 months from date of the purchase. The property will be renovated, leased, start making distributions and sold within 36 months. We were attracted to this project due to the strong track record of our partner, who believes they will produce a 20% – 25% IRR for the investors.