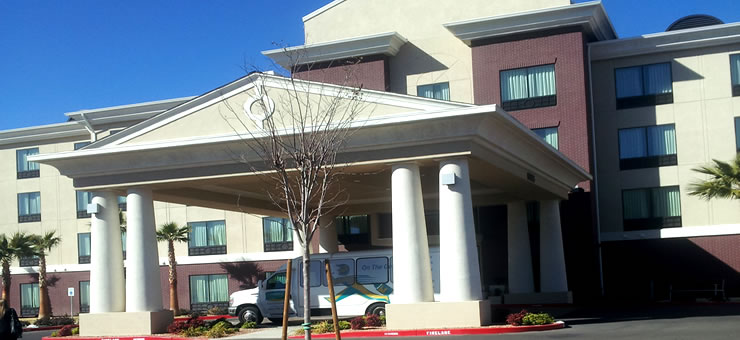 The TownePlace Suites in El Paso, TX is a venture between Silverado Interests, and Texas Western International. It is anticipated to open spring of 2014. This project will contain 123 rooms, four stories with 63,217 square feet of internal space, and be located on 2.87 acres at 1000 Robert E. Lee Rd. El Paso, TX 79915. It will include a business center, exterior swimming pool, fitness center, outdoor living area, covered patio, guest laundry, and a market.
The El Paso hospitality market has a stable operating history and continues to hold strong. This is particularly true for the Airport Corridor submarket, which enjoys rate and occupancy premiums over the balance of the market. The TownePlace Suites' site is located near the intersection of Airway and Edgemere Boulevard in the core of the Airport Corridor.
Major demand generators for El Paso include, but are not limited to, the following: military and related – Ft. Bliss (currently undergoing the largest net gain of troops strength of any military instillation in the United States), Holloman Air Force Base, White Sands Missile Range, U.S. Department of Homeland Security, U.S. Immigration and Customs Enforcement, Drug Enforcement Administration, and U.S. Border Patrol. El Paso Children's Hospital (the largest expansion of pediatric medical services in recent West Texas history), opened February 2012, and Texas Tech University Health Science Center's Paul L. Foster School of Medicine, Americas newest four year medical school, is in El Paso. Additionally the International Port of Entry and related maquiladora industry located in Juarez Mexico; support a large number of service and manufacturing businesses providing a stable platform to perpetuate the ongoing economic growth the city enjoys.