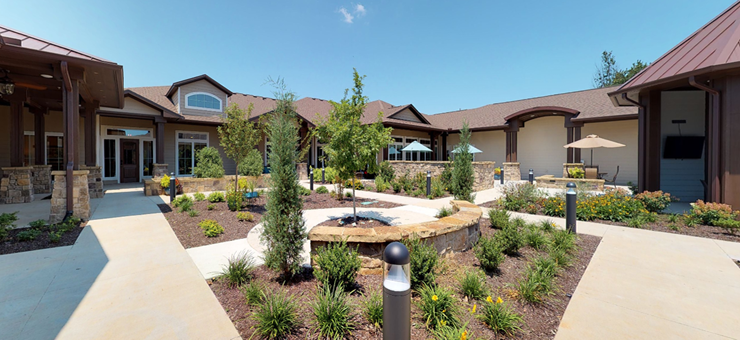 This project is the development of a 32-bed Alzheimer's facility in the City of Rogers, Arkansas on the northeast corner of Champions Dr. and W. Pleasant Grove Rd. This property is located West of Highway 49 and South of Promenade Blvd. The property is located outside of the residential neighborhoods (Shadow Valley & Pinnacle Hills) on Champions Drive with convenient access from Pleasant Grove as well as the planned expansion of Pinnacle Hills Parkway which are both main connections to I49/(540). The community is in close proximity to the following local resources/community centers:
2.6 miles from Mercy Hospital


6.6 – 33.3 miles from 6 Senior Centers in Benton County


2.5 miles from Mercy Clinic Neurology Center


16.6 miles from Washington Regional Memory Clinic and Pat Walker Senior Health Center


7.9 miles from The Schmieding Center for Senior Health and education
This project was begun in August of 2016, and is currently in development. Constant Care believes they will produce a strong return for the investors in this property.
We were attracted to this project due to the strong track record of our partner, with whom we had teamed up with on multiple previous projects. Our partner's track record has provided for consistent success with Alzheimer's properties, maintaining strong occupancy levels for all stabilized properties.
This project is being developed in a highly favorable supply/demand market. Specific to this project, Rogers and surrounding markets had an actual supply of 594 beds with a total projected need by Constant Care of 996 beds. This translated to the market being underserved by almost a two to one ratio and provided for an excellent investment opportunity. We believe, based upon Constant Care's projections that the opportunity to invest with a proven partner, with whom we have had success in the past, in a market that is underserved provides the opportunity to create a successful investment opportunity for our investors.