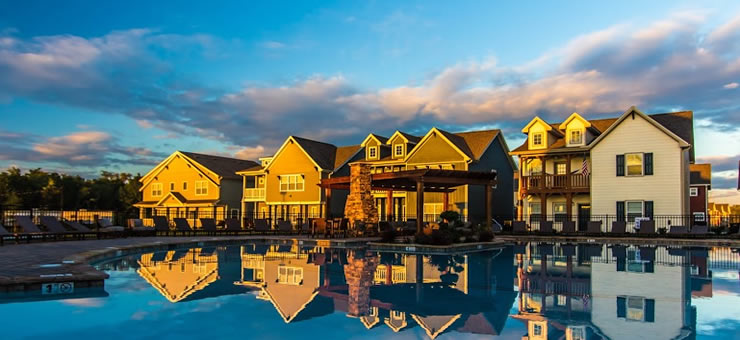 The student housing project at Middle Tennessee State University is one of six projects in Aspen Heights Fund (2013), LP a partnership in which Silverado invested with Aspen Heights. This is the development of a 750 bed cottage-style student housing development in Murfreesboro, TN. It is a 40 acre site and is less than two miles from the MTSU campus. The site is located off Rutherford Blvd. approximately 1.75 miles south of the MTSU campus. It represents one of the last tracts of land zoned for student housing within this proximity to campus.
Middle Tennessee State University ("MTSU") is the largest undergraduate university in Tennessee, with an undergraduate enrollment of just over 23,000 for the 2011 academic year. The undergraduate population is expected to increase to over 25,000 students by 2014. Year-over-year enrollment growth has averaged 3% over the past four years at the university and off campus housing occupancy rates have averaged 96% – 100% with newer built communities seeing the most demand.
MTSU has grown dramatically, and expects to continue to growth through 2014, per the University's 2010 – 2015 Strategic Plan. Total undergraduate population is expected to be 25,130 by Fall 2014.
Enrollment Information
| | |
| --- | --- |
| Undergraduate: | 23,415 |
| Graduate: | 3,027 |
Market Statistics
| | |
| --- | --- |
| Overall Area Occupancy: | 96% |
| Average Rent: | $414 |