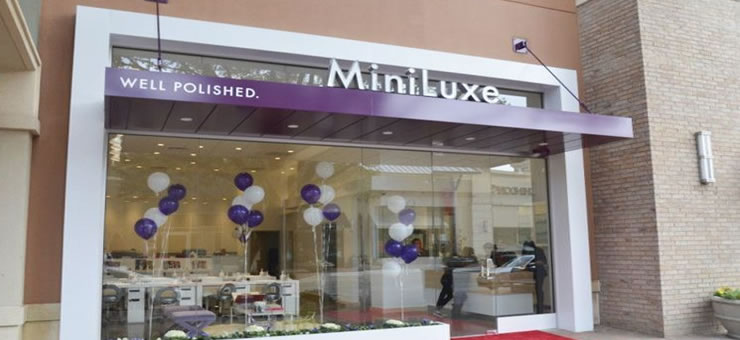 The nail and beauty industry is a large, fragmented market which generates an annual spend on nail services alone of $7 billion dollars across 65,000 nail salons in the U.S. and employs over 375,000 nail technicians. It is the most used beauty service and the most under-regulated, with low quality standards across labor, health, and hygiene.
MiniLuxe is transforming the $10 billion nail, brow, and waxing industry. Their mission is to provide more than just nail and beauty care — they exist for their customers' "self-care." Their philosophy of self-care is built on the belief that by expertly delivering deeply caring personal service experiences they enable their clients to be ready and able to take care of themselves and everything else in life.
MiniLuxe fulfills this philosophy by exceeding their clients' expectations for quality, convenience, and value. Their list of industry-leading attributes is long: impeccable cleanliness and dedication to hygiene, craftsman-quality service, refreshing, healthy and comfortable spaces, above-board employment practices, and thoughtfully-integrated technology solutions, such as 24×7 online booking.
MiniLuxe currently has eight locations in the greater Boston area, consisting of both company and franchised stores. The brand has won numerous accolades, including Best of Boston, and has aggressive, nationwide growth plans.