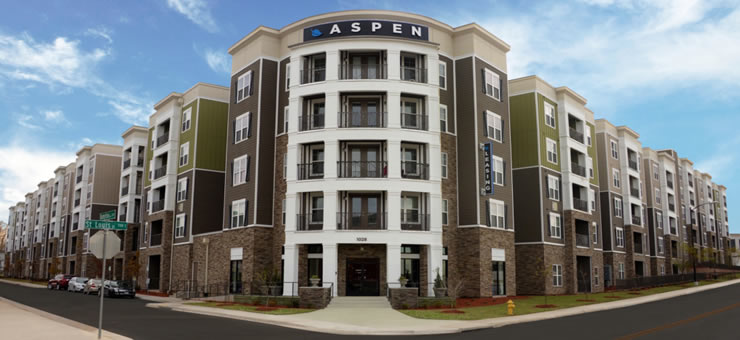 The student housing project at University of Missouri is one of six projects in Aspen Heights Fund (2013), LP a partnership in which Silverado Invested with Aspen Heights. This is the development of a 972 bed cottage-style student housing development in Columbia, MO. It is a 39 acre site and is less than two miles from the University of Missouri campus.
The University of Missouri had record enrollment in each of the past ten years. Undergraduate enrollment was up 1,123 students from fall 2010 – 2011 representing a 4.5% increase year over year. Off-campus student housing communities have seen occupancy and rental rates increase as enrollment has grown. All of the class-A communities in Columbia maintained 100% occupancy in the 2010 and 2011 academic years.
The site is located amongst several other recently developed and highly successful student housing communities.
Enrollment Information
| | |
| --- | --- |
| Undergraduate: | 26,024 |
| Graduate: | 6,545 |
Market Statistics
| | |
| --- | --- |
| Overall Area Occupancy: | 100% |
| Average Rent: | $490 |