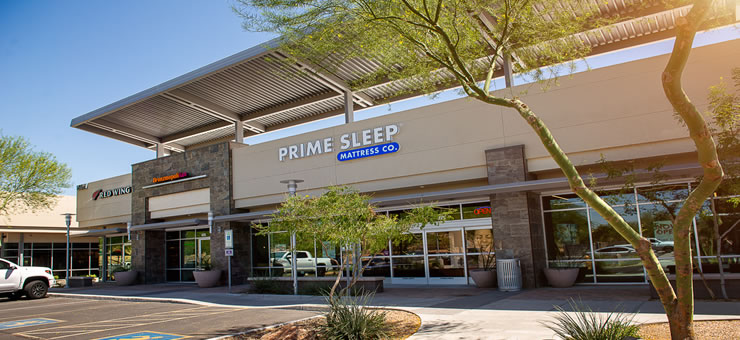 Mattress Firm has acquired numerous companies in the last few years and is struggling with digesting them. These companies include Sleep Experts (Dallas), Sleep Train (California / Pacific Coast), Sleep America (Arizona), Mattress King (Colorado), BedMart (Arizona) and Back to Bed (Chicago). Additionally, Mattress Firm has recently begun a process to acquire the industry's number two market share holder Sleepy's (East Coast).
As customers shop an average 2.5 mattress stores before purchase, there is a clear need for an alternative number two market participant. Sleep Experts was a great example of this in Dallas and Austin before its purchase by Mattress Firm. Prime Sleep, built on the shoulders of Sleep Experts, has a compelling position with best-in-industry store design, a unique, scientific strategy grounded in technology, an exclusive product lineup and an empowering customer experience.
The Company was attractively available to acquire due to the previous owner's coinciding factors of off-target marketing and advertising strategy, little to no ad spend (leading to weak sales), and lack of pertinent experience to drive brand building. The result was an opportunity to acquire a platform that can meaningfully grow.
Prime Sleep is a growing retailer of specialty mattresses and related accessories with a scientifically designed and engineered system that is exclusive to Prime Sleep in the market. Their brands include Sleep to Live, Beautyrest, Dormeo, Technogel, Bed Gear and other technology-oriented vendors. The Company is located in Kansas City, KS with nine locations and a tenth opening Q2 2016.
Prime Sleep aims to gain market share in the fragmented, stale retail bedding market. The "NewCo" will employ Prime's business model, team and infrastructure to realize substantial growth through callable systems, leadership and in-place processes with capacity to support a multi-market footprint along with a proven management team with a demonstrated track record. Prime Sleep has strong growth prospects and a replicable store model with notable capacity to expand store counts / same store results in Kansas City market and eventually grow into additional markets.