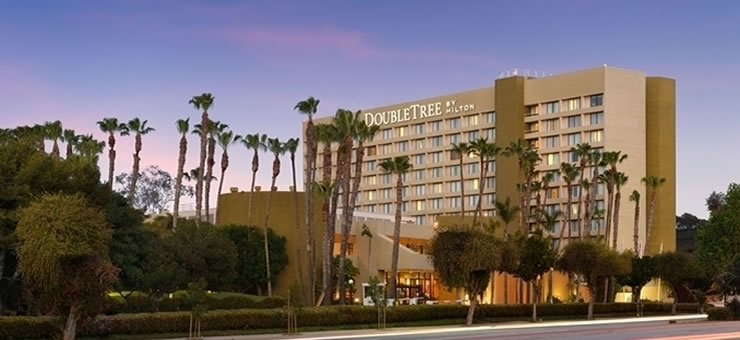 The Double Tree in Los Angeles, CA is a venture between Silverado Interests, and Woodbine. It is for the acquisition of an existing 375-room Double Tree.The 375 room hotel is in an irreplaceable location in the path of immense market growth. The property yields strong cash flow with a value add component. The hotel will undergo approximately $33 million of renovations with a conversion to a Hilton full-service brand, significantly increasing value.
The existing hotel is a 375 room Double Tree branded select-service hotel. Amenities include over 21,000 square feet of flex space, the Share Bistro and Wine Lounge, a fully equipped fitness center, outdoor pool, and 270 parking spaces. The hotel converted from a Radisson to a DoubleTree in 2011, and has benefited from $11 million in upgrades since. .
The hotel has had year-over-year improvement in rates is outperforming market comps in terms of occupancy levels. The hotel has benefited from significant recent improvements of $11 million, resulting in a bump in rates in 2015. Since then, they have successfully captured the extraordinary growth within the Silicon Beach tech markets with a 16.6% increase in RevPAR over the last 3 years.
Woodbine will upgrade the existing Doubletree into a full-service Hilton. Hilton requires high quality finishes and design in order to maintain the Hilton brand. Operating under the Hilton brand will create significant value though increased rents and quality.
These extensive upgrades will include:
Improvements of lobby area and amenities


Room upgrades including bathroom expansion


Restaurant and bar improvements


High-end furniture and design with Southern California flavor