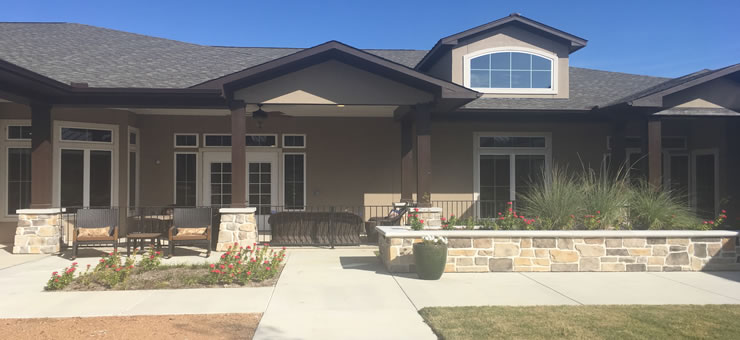 This project is the development of a 32-bed Alzheimer's facility in the City of Allen, Texas and within the growing high-end Twin Creeks development. The City of Allen is focusing on attracting high-end Senior Care services, including the plan for specialized Memory Care, to surround the Twin Creeks community. The development already includes a plan to expand the senior services offered within the community with plans to expand the existing Aspens and the new Hawthorne development for Independent Senior Living. This provides a network of Senior Care providers that are easily accessible for the citizens of Allen. Additionally, the surrounding Twin Creeks neighborhood and Senior Independent Living are easily accessible to our Community and provide a supportive environment for families.
The property is located south of the intersection of W. Exchange Parkway and Highway 75 (Central Expressway) on the corner of Medical Drive and Junction. The community is in close proximity to the only hospital in Allen, Texas Health Presbyterian Hospital, and neighbors The Belmont at Twin Creeks, a Skilled Nursing facility.
This project was begun in October of 2015, and is currently in development. Constant Care believes they will produce a strong return for the investors in this property.
We were attracted to this project due to the strong track record of our partner, with whom we had teamed up with on multiple previous projects. Our partner's track record has provided for consistent success with Alzheimer's properties, maintaining strong occupancy levels for all stabilized properties.
This project is being developed in a highly favorable supply/demand market. Specific to this project, Allen had an actual supply of 88 beds with a total projected need by Constant Care of 343 beds. This translated to the market being underserved by almost a four to one ratio and provided for an excellent investment opportunity. We believe, based upon Constant Care's projections that the opportunity to invest with a proven partner, with whom we have had success in the past, in a market that is underserved provides the opportunity to create a successful investment opportunity for our investors.