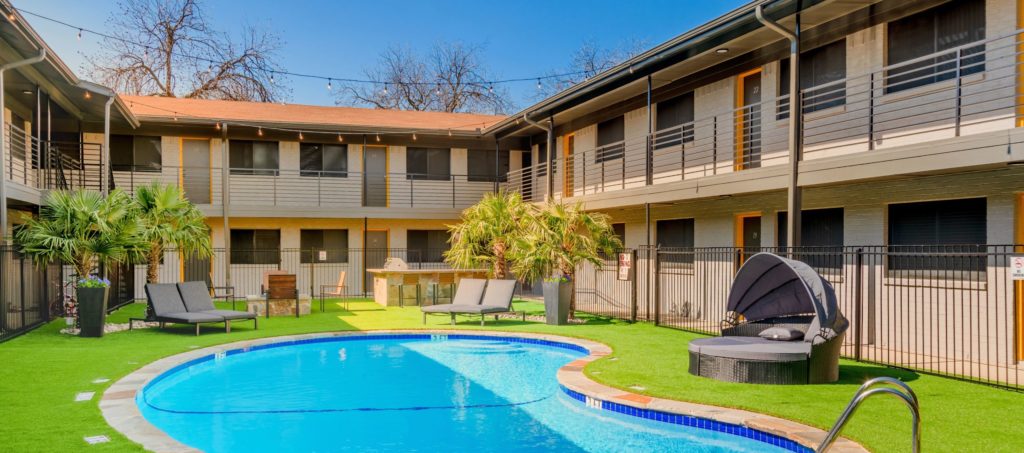 The Dean is a rebranded multifamily investment originally built in 1963 with an A+ location less than one mile from The University of Texas at Arlington with an enrollment of over 42,000 students. The property is currently 98% leased with rents approximately 25% below-market and without any unit upgrades.
Existing Features & Amenities
Flooring
Walking distance to UTA
Extra-large floor plans
Dishwasher/stove/refrigerator
Central heat/air conditioning
Ceiling fans
Garbage disposal
Cable TV available
2 on-site laundry facilities
Swimming pool
Ample parking
Quiet neighborhood
Property renovations include a total upgrade to 55 of the 65 units, with the 10 units remaining a "classic" finish. Lease rates will be brought into alignment with market.
Capital improvements incorporate

interior finishes such as stainless appliances, complete interior repaint and reflooring, countertop upgrade and
exterior renovations including new metal railing, upgrades to the pool furniture, grills an significant additions and improvements to the landscaping and trees.