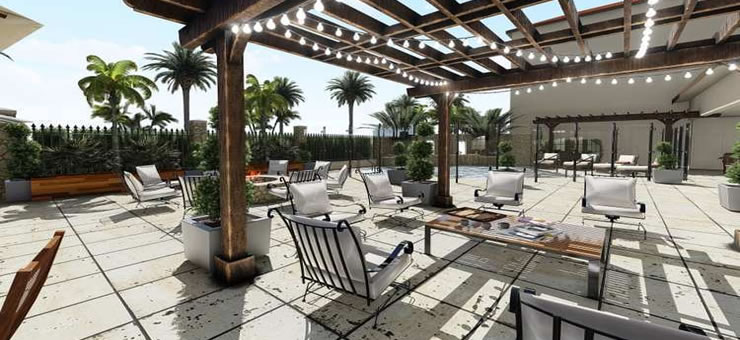 This project is the development of a 155-unit Independent Living campus. The campus will contain a three-story building with 135 units and 10 duplex cottages. Construction is anticipated to take 18 months, beginning in December, 2016 and completing in May, 2018.
Our partner has a regional presence with 3 other senior communities in the Phoenix metro area: Copper Creek Memory Care in Chandler, Arizona has 67 Memory Care beds; Silver Creek Memory Care in Mesa, Arizona has 67 Memory Care beds; and Amber Creek Memory Care in Scottsdale, Arizona has 65 Memory Care beds.
Demand for more independent living units in Surprise is very strong. A third-party demographic and demand study suggests an independent living demand of 602 units. Surprise is a community that boasts a very large senior population, which drives the demand in this area. A competitor survey reveals that other independent living units in the market are 95% occupied. Further research into the existing rental rates at competing properties shows an average rental rate of $2,600 for studio units, $3,500 for one bedroom units, $4,000 for one bedroom plus den units, $4,300 for two bedroom units, $3,850 for small cottage units, and $4,050 for large cottage units.
The property is in a master planned development, immediately adjacent to an existing JEA Senior Living Memory Care Building, across the street from a JEA Senior Living Assisted Living building, and next door to a Mainstreet rehabilitation facility under construction. The land is fully zoned for use as an independent living community.
The location of the Park at Surprise is just around the corner from the hospital and very close to daily life amenities such as shopping and dining, including Safeway, Albertson's, Starbuck's, Walgreen's, Outback Steakhouse, Texas Roadhouse and Trader Joe's.