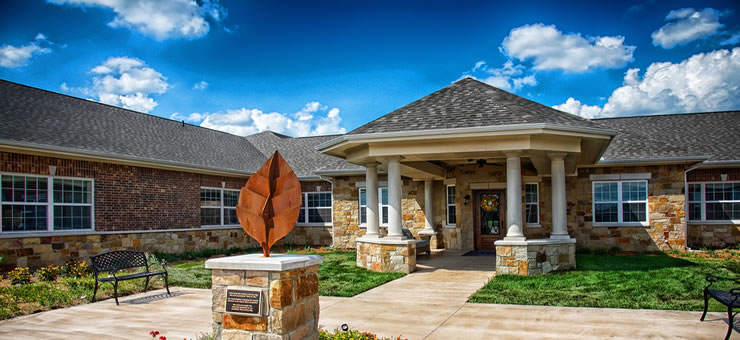 This project is the development of an improved 54‐bed building design. The site is located in the southwest portion of the overall Amarillo metropolitan area. The Southwest Amarillo area consists of a good mix of single family residential, ancillary retail, light medical office uses, and civic uses such as churches, schools, and parks. The Amarillo Town Center Development is a large scale development that is currently under construction approximately 1.5 miles west of the site. It consists of a mix of office, retail, multifamily and phase II is slated for single family residential. The site is accessible from throughout the area given its location on Hillside Road which is a primary east‐west thoroughfare in the market and further it is just west of Coulter Road which is one of the primary north‐south thoroughfares in the market and also is a straight shot to the hospital concentration located in the northwestern portion of the Amarillo market. The site benefits from strong drive‐by traffic, which according to Site to do Business, is 15,000 daily traffic count on Hillside Road just east of the site. The residential look of our Autumn Leaves community will fit in very well with the surrounding uses and strong drive‐by traffic and surrounding uses will provide awareness and proper setting for the project.
This project was begun in March of 2015, and is currently in development. LaSalle believes they will produce a 15% – 20% IRR for the investors in this property.
We were attracted to this project due to the strong track record of our partner, with whom we had teamed up with on twenty two previous projects. Our development partner's track record has provided for consistent success with Alzheimer's properties, maintaining occupancy levels close to 90 percent for all stabilized properties.
This, the twenty-third investment sponsored by Silverado with this partner, is being developed in a highly favorable supply/demand market. Specific to this project, Amarillo had an actual supply of 167 beds with a total projected need by LaSalle of 762 beds. This translated to the market being underserved by more than a four to one ratio and provided for an excellent investment opportunity. We believe, based upon LaSalle's projections that the opportunity to invest with a proven development partner, with whom we have had success in the past, in a market that is underserved provides the opportunity to create a successful investment opportunity for our investors.