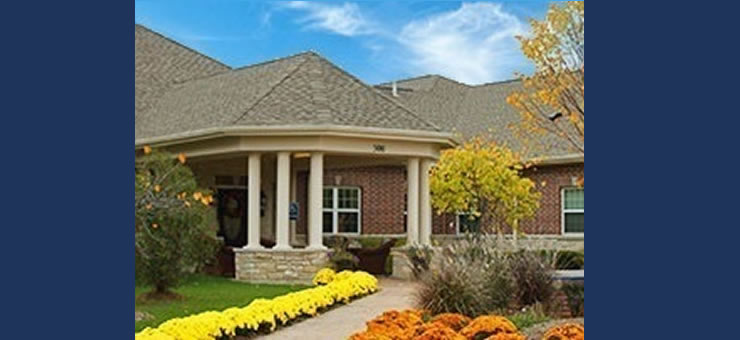 This project is the development of a 46-bed Alzheimer's facility located within the suburb of Arlington Heights approximately 20 miles northwest of Chicago along the I‐ 90 corridor. The site is situated along the northeast corner Arlington Heights Rd and East Council Trail which lies 1 mile north of the I‐90 Interchange. Arlington Heights is a well-established area of the Chicagoland metropolitan area with a rich history dating back 150 years and a good mix of single family homes, businesses, and retail uses. Arlington Heights has a median home value of $323,534 and median income level of $80,800. The Village of Arlington Heights is the 12th largest Municipality in Illinois and is located within the Chicagoland Metropolitan area. According to Site To Do Business, the daily traffic count on Arlington Heights Road at the site is 36,400 vehicles per day.
This project was begun in November of 2013, and is currently in development. LaSalle believes they will produce a 15% – 20% IRR for the investors in this property.
We were attracted to this project due to the strong track record of our partner, with whom we had teamed up with on seventeen previous Alzheimer's projects. Our development partner's track record has provided for consistent success with Alzheimer's properties, maintaining occupancy levels close to 90 percent for all stabilized properties.
This, the eightenth memory care investment sponsored by Silverado, is being developed in a highly favorable supply/demand market. Specific to this project, Arlington Heights had an actual supply of 140 beds with a total projected need by LaSalle of 2139 beds. This translated to the market being underserved by more than an fifteen to one ratio and provided for an excellent investment opportunity. We believe, based upon LaSalle's projections that the opportunity to invest with a proven development partner, with whom we have had success in the past, in a market that is underserved provides the opportunity to create a successful investment opportunity for our investors.