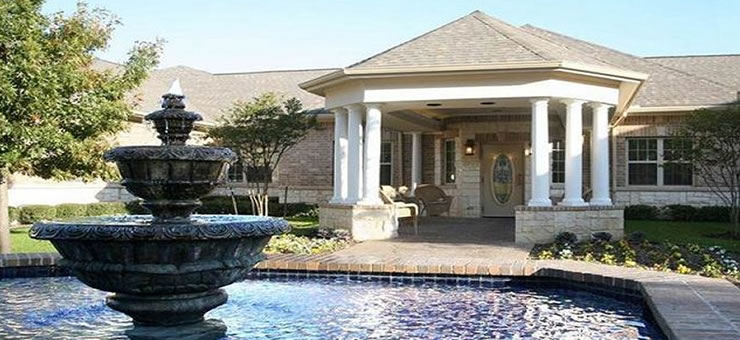 This project is the development of a 46-bed Alzheimer's facility located on Eagle Drive, a four-lane divided parkway in Woodstock, GA. Towne Lake is the largest mixed-use master-planned community in northwest Metro-Atlanta. The median income in the Towne Lake area is estimated to be around $107,000 per year. The estimated median home value in the Towne Lake area is estimated to be around $232,000. Single Family homes range in price from the mid $100's to well over $1,000,000. The average daily traffic count on Eagle Drive exceeds 8,000 vehicles per day. The site is within view and walking distance to Etowah High School, Cherokee County's best performing and second largest high school. This mixed-use master-planned community includes shopping, dining, banking, medical services, a 16-screen movie theater and the county's largest and best schools. The area also has the largest concentration of Class A medical office space, with more space currently under development. Towne Lake offers a family oriented lifestyle with many conveniences. The submarket area has a considerable number of empty nester and senior communities. These communities include apartments, condos and detached cottages. Towne Lake's only assisted living community is Savannah Grand, which is also located on Eagle Drive, within walking distance from the proposed site. Savannah Grand is a Class B 38-unit assisted living community with no memory care. The community is almost always full with a waiting list.
This project was begun in December of 2012, and is currently in development. LaSalle believes they will produce a 15% – 20% IRR for the investors in this property.
We were attracted to this project due to the strong track record of our partner, The Lasalle Group. LaSalle develops, builds and manages specialized assisted living facilities for people with Alzheimer's disease and other forms of memory impairment, and is solely focused on this niche. LaSalle's track record has provided for consistent success with Alzheimer's properties, maintaining occupancy levels close to 90 percent for all stabilized properties. LaSalle believes they will produce a 15%-20% IRR for the investors in this property.
This, the fourteenth memory care facility investment sponsored by Silverado, is being developed in a highly favorable supply/demand market. Specific to this project, Towne Lake had an actual supply of 30 beds with a total projected need by LaSalle of 446 beds. This translated to the market being underserved by around a fifteen to one ratio and provided for an excellent investment opportunity. We believe, based upon LaSalle's projections that the opportunity to invest with a proven development partner, with whom we have had success in the past, in a market that is underserved provides the opportunity to create a successful investment opportunity for our investors.