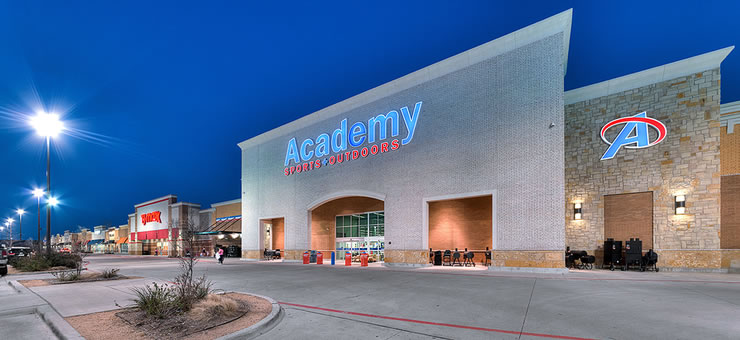 Waxahachie Marketplace featured a 178,856 square foot to-be-built retail development on a 26 acre site located off highway 77 in Waxahachie, TX. We partnered with Hunt Properties, because they are one of the most experienced developers of big box retail in the country, and we have a significant amount of experience investing with them.
Consistent with other deals with Hunt Properties, they expected to have significant preleasing in place before making the investment. The prospective tenants included Academy, TJ Maxx, Ulta, and Methodist Hospital to name a few, which are all national credit tenants.
Hunt was able to obtain tax rebates from the city totaling $7 million. This allowed them to build at a substantially lower cost basis which ultimately creates a great projected return to investors, especially considering the high level of pre-leasing which significantly minimizes the downside risk.
Waxahachie is conveniently situated at the intersection of Interstate 35 and Highway 287. This prime location is less than 35 minutes to Downtown Dallas to the north, less than 60 minutes to Waco and the Texas Hill Country to the south, 18 miles to I-45 and the Piney Woods to the East, and 45 minutes to Downtown Fort Worth to the west.
Over 80,000 vehicles travel through Waxahachie per day, making Waxahachie an ideal location for a variety of business and industry.
Waxahachie has experienced a significant amount of growth over the last 15 years and is expecting further growth leading into 2019.